My Items
I'm a title. ​Click here to edit me.
Voted as one of the best property managers on the Gold Coast by Maid2Match
Article brought to you by Maid2Match . the leading Australian cleaning service. Original article - https://www.maid2match.com.au/the-best-property-managers-on-the-gold-coast/ When owning and managing property – or propert ies – there can come a time where you need help managing the day-to-day operations such as tenant dues and regular upkeep. The best solution is to hire a property manager to act on your behalf and oversee what is, for you, an investment. This allows you to be hands-off with your property, worry-free! There are plenty of traits to look for in a good property manager. They should be trustworthy, transparent, and experienced, since you're entrusting your investment to them. Check a property manager's turnover rates and customer testimonials, as well as their tenant screening process. And it's best if they have local knowledge, since it means they'll be in touch with your community and can catch issues before they become complications. It's also an advantage if your property manager has qualified and quality third-party contractors to maintain the upkeep of your property. This includes everything from repairs to bond cleaners on the Gold Coast . This ensures your property is kept in the best condition. Given all this – GKM Real Estate Mermaid Waters If you want a magical experience in real estate and property management, go with GKM Real Estate Mermaid Waters. They have reliable information regarding local neighbourhoods, which gives buyers and renters confidence that their services are credible. As a small agency, they pride themselves in their availability for every client. They can focus on each property to provide specialised and personalised services. GKM Real Estate is committed to looking after and maintaining your property – it is, after all, your investment. They stand out from their competition by focusing on the details. At the start, they video the unit, taking 20 minutes for an inspection and assessment of the property. This helps with communication with both tenants and owners. They also have a thorough and intensive tenant screening process since they know having good neighbours makes a big difference in the day-to-day of renting. GKM Real Estate has access to all major sites, databases, and other resources to ensure the safety and value of your property. As on-site managers, they live close to properties so they can respond promptly to any issues. And of course, if you as an owner need advice or help regarding your property, you have the best support. Let GKM Real Estate manage your property – they'll look after it like their own.
Congratulation to our Director.
We here at GKM Real Estate are extremely proud to announce that our Principle and Director Guy Elliott has been elected as the President of the Australian Residential Accommodation Managers Association (ARAMA). This highly respected and sought after role means Guy is in the front seat when it comes to legislative changes and industry updates. The Australian Residential Accommodation Managers Association has been involved in several positive outcome regarding protecting the investors that own within our communities. ARAMA represent more than 2500 Resident Managers across the country. They have active branches in most parts of Australia including here on the Gold Coast, Brisbane, Sunshine Coast, Wide Bay, Whitsundays/Mackay, Townsville Cairns and Port Douglas, Sydney as well as Central and Northern New South Wales & Victoria. ARAMA are currently working to establish the association as a national organisation, and are building a presence in other Australian states and territories. Guy was elected by his peers who include some of the most highly recognised solicitors and industry specialist. He is passionate, educated, and approachable and this is why he is now the President of ARAMA. To find out more about this Association please click the link below. https://www.arama.com.au/
GKM Real Estate Has Expanded
We would like to welcome Richard Backwell to the GKM team. Richard is the Director of GKM at the Ashmore branch and is based onsite at Madison Garden Villas. Richard is an experienced property investor and is a fully licence Real Estate Agent. He has a passion for property management, property sales and maintenance. He is a dedicated professional seeing each project through to a successful conclusion. Richard has effective communication and networking skills as well as being very personable and approachable at all times. Richard is your first point of contact regarding your property. His sole purpose is to ensure that your investment property is being efficiently looked after, including maintenance, rental reviews, inspections and body corporate management. Richard & the GKM Support team specialise in townhouse and apartment sales. We have a vast knowledge of the market and are passionate about achieving the ultimate outcome for our clients. The GKM team pride itself on high professional standards and ethical values. Richard & The GKM Team are a 'best practice office' in every regard – training, technology and commitment to high standards.
Commission confirms what we already know
This week the body corporate commissioner handed down his judgement on a dispute between a lot owner of Sailfish Point and the body corporate of Sailfish Point. This Was a dispute that has taken over a year to evolve and come to a conclusion. To read the details of the order click on the below PDF - Disputes in body corporate will always come up from time to time its just the nature of the business. What I'm hoping to highlight here is the cost this owner has imposed on all owners, committee and caretakers of sailfish point and the simple way it could be avoided. Firstly body corporate legislation is not simple and often and I'm talking 90 % of the time lot owners take what is written and interpret the legislation incorrectly. This case is a perfect example of a owner reading the legislation and then interpreting what they have read to best suit there own situation. How did this happen, its quite simple owners are very uneducated on what body corporate basic functions are. The misconceptions I constantly see relates to the body corporate Being identified as the builder - if your lot is defined by the standard format plan and has a defect from when it was built then you need to contact the developer and builder to take out your frustration at his mistakes. The lot owners are responsible for maintaining the lot in good condition note the important reference here is the lot owner not the body corporate. Not understanding who the body corporate is and what building format you are associated with is the issue and in this case dr google has endless information to support the above and could have saved the body corporate funds that are way better spent maintaining the complex. Now highlighting the burden this lot owner has imposed on all 99 lots of the scheme, this is a issue I have with sailfish point it appears for many years some owners in the complex seem to have a attitude that leads to conflict, I make no apologies for my harsh stance on the small group of owners who purposely look to go against and cause disruption to the body corporate committee and myself. I personally think these owners are very selfish and have no respect for the majority of owners who they continually burden with the cost of dealing with there unjustified complaints. Firstly all owners are entitled to challenge the body corporate through the commissioners office that is not my issue. Where I take issue is when owners charge into the dispute and take no regard for the cost of the dispute. The legislation requires the body corporate to send material to every owner that is 99 owners who need to be posted all the correspondence of the application. This also needs to be prepared and involves the body corporate manager, caretaker and a sometimes a solicitor which I can tell you is very expensive exercise. Then there is the time the committee who are volunteers need to attended to the matter this may not be a value that is determined by a dollar amount but i can assure you time is money and committee members time has value and this time could be spent dealing with other more pressing issues in the complex. Currently approx cost of this dispute is below these are my estimation of the time and money spent on responding to the applicant and commissioner regarding this dispute. Body corporate manager ( Archers ) $193 per hour approx 5 hrs = $965 Printing costs $887 16 pages sent to 99 owners Postage costs. $260 postage to 99 owners Caretakers time preparing reports : Approx 8 hrs was spent researching and providing and preparing reports for commissioners application normally this would be completed by a solicitor charging $500 per hour but this was a services we provided to the committee free of charge to save the owners the cost of employing a solicitor or paying the body corporate manager to respond to the claim. ( for any one that thinks this is apart of our contract as caretakers let me assure you it is not ) Committee time Spent 2 hrs outside of body corporate meetings. Currently the admin total cost for the Dispute are approx $2112.00 which if you read the dispute the owner was trying to make the body corporate pay $2500 for her Insurance excess. If you add the extra time saved by the caretakers and account for the time spent by committee members then you can start to see my issue and why I would consider this lot owner to be very inconsiderate of the real cost of her application. It makes me wonder why a small group of owners constantly want to challenge not only myself but the body corporate manager. The owner was given all the information leading into the dispute and if you read the commissioners ruling you will see the contractors the applicant used also highlighted this fact that lack of maintenance was the issue. Instead of reading the reports she was given or listening to Archers body corporate recommendation from the committee, this owner decided to take the matter to the commissioners office. This has ultimately cost the owners of sailfish point and is something we can not control other than to write articles highlighting the issue with hope common sense may one day be actually common.
Sailfish Point Moving in the right Direction
Recently we were nominated and made the finals of Australian Resident Accommodation Managers Association yearly awards targeting outstanding performers in the Long Stay Manager of the year. We were required to write to the board a little bit about Sailfish Point and what we have achieved in our time as the owners in the managements rights industry. We were very grateful to make it to the finals that were held at the Tattersalls club in Brisbane on July 23 rd where we came runner up to a great manger in Michael Mitchell who is located at Moda Melton in Nundah. This process made me aware of what we achieved in such a small time frame at sailfish point. We originate from Western Qld where I had operated a mechanical workshop and Kathryn had worked for the Local council for almost 10 years. We decided to sell our business and property in the "bush" and move to the city to enjoy some quality of life and start a new challenge in the real-estate industry. We choose permanent management rights because the balance between lifestyle and work was what we were looking for and the business model ticked all the boxes for us. We purchased Sailfish Point for its location and when looking at the business we could see it had been badly managed and this was something we thought we could fix. What we knew before we purchased- the current committee was in a legal battle with the old caretakers over their contract which they had let the term expire, however they were able to get a new agreement drawn up and approved by owners with a 20-year term. We could see that the committee was going to be a challenge, but we believed if we excelled in our roles we would be able to gain their support. We also could see from the figures supplied by the old caretakers they did not run a very good business. After spending some time with the old caretakers we realised the mess they created not only for themselves but also their investors who in trusted them with there investment properties. So we had to over come some pretty big issue when taking over. The committee relationship The Body Corporate manager relationship The Investors & Owners regain their confidence in the business The complex state was very poorly managed and was in disrepair in many ways Number 1 & 2 were first on the list. Body corporate is a business and unfortunately owners who nominate for committees are not always the best people for the roles and because of the nature of a committees its really difficult to convince owners who have the skills to get involved. What we needed to do was take control the current committee which was full of retired owners who had very little to no knowledge of the Body Corporate Legislation and after meeting them on the first day we soon realised they did not want to learn or take any interest in what the legislation sets out. The first 2 years was probably the toughest we were threatened and had to deal with owners that were intoxicated and used verbal abuse to get their message across this was our first wake up call and made us ask ourselves what we had gotten into. We tried to communicate with our body corporate manager at the time but found this was a major issue as they also were extremely poor at their job and we found not having a good body corporate manager was the root of all the problems. First we looked at the issue and said 2 things we need a new committee people we can work with and we also need a new body corporate manager as we needed a professional company to step in and sort out the mess that sailfish point had become. So we got to work carrying out our duties as caretakers and also carrying out work outside our duties to show owners we where here to help and make a difference this took time but we ended up gaining the trust of majority of the owners and also we meet some new owners who we could help elect to the committee. The journey has been anything but smooth, trying to achieve change is difficult its even more difficult when certain owners in the complex do not see the bigger picture and are only interested in looking after their own agenda. The work that goes into making changes like this does not happen easy and does not happen with out a lot of work. Work that is not easy to see, many nights have been spent writing emails talking to owners, dealing with owners trying to drive there own agenda by emailing owners incorrect information about our company and the role we were playing in making changes. The most popular argument from owners was I should not be lobbying owners for change this is 100 percent incorrect we currently own Lot 77. We own property just like the other 98 owners at Sailfish Point. We also invested our entire life savings into this project and I am not going standby and watch on the sidelines. Its just not going to happen. The current committee which is led by the Chairman Stephen Mortensen has done a fantastic job, a job that is volunteer they get no money or reward for working for sailfish point body corporate. Stephen and Amanda Mortensen at the time spent many hours getting documents ready so meetings that were being run could run smoothly with out there involvement I guarantee Sailfish Point Body Corporate would not be in its current condition. While all this was going on we also have a real estate business to run the confusing part for many owners that live onsite is management rights involves a real estate company this part of the business has absolutely nothing to do with the body corporate the care taking contract we have is for duties around the complex the real estate side is not apart of the care taking duties and is a separate business that reports to owners who choose to employ our services. The real-estate side of the business we purchased was not run very well, there where no routine inspections and many of the units were in disrepair. The computer that came with the business I gave back to the manager it would have struggled to run a game of solitaire it was that old. The old caretakers did have a programme called REI master though not used to its potential it had the basic information entered into the software. We made sure we done training on the software and also enabled REI Inspect so we could give our investors professional reports on the state of there units. Within the first month we had inspected the 42 units in the letting pool and recorded a list of over 400 maintenance jobs that were required. Over the next 6 to 12 months months we managed to repair all these items and report to owners on their properties every 3 months. We also contacted our owners regularly and created a relationship with them one that helped us gain there trust back. This is something that had been fractured by the last managers as they regularly overcharged their owners for items that were not required. We also contacted many of the investors that had gone to outside agents and have been successful in most coming back on board, but we do still struggle to gain the trust of some who were badly burnt by the last manager and may never return. We have also started selling units in 2017 I was able to gain a full real-estate licence and currently sell units within my own complex and in other complex's close to the area. We have been helped in this area by Easy Agent their software and support is the help we needed to get us looking a professional company and in 2017 we won #1 Sales Person & Onsite Manger of the year awards with Easy Agent. We have also developed our own website & Facebook profiles www.gkmrealestate.com with information about our company. We have a video made of the complex showcasing the great area we live in for potential investors that enquire. https://www.youtube.com/watch?v=cUcMJQQyF74&t=16s . The complex myself and Kathryn are little bit different from the normal Husband & Wife team in management rights, currently Kathryn works in the gardens and does majority of the mowing and garden work while I do majority of the real-estate side of the business with focus on looking after our investors and selling units in the area. What I have learned in 3 years, Don't listen to the loudest voice just because one owner is not happy or does not understand your role that does not reflect the majority, that is done at a AGM and that's what counts you will never get every owner to love or support your ideas but if you have the right intentions and beliefs then people will see you for who you really are and support you when it matters.
Next generation in good hands
Resort Brokers September 2018 The old adage 'the apple doesn't fall far from the tree' rings true for entrepreneurial couple Guy and Katherine on the Gold Coast.

Guy's parents' owned and operated management rights and are still actively involved in the industry. Guy is a qualified real estate agent and has an engineering / mechanical background and has many years' experience working in the building and trade industries. These skills give him the ability to save owners in the rental pool the extra costs of having tradies attend to minor repairs ie. Circuit breakers that trip, batteries going flat in remotes, smoke alarm inspections etc.

He does the administration, sales and maintenance, rental reviews, inspections and Body Corporate management.

Katherine on the other hand loves the outdoors and does the lawns and gardens. Her other love is interior design and decorating. She intends to take this to another level and acquire her Diploma in Interior Design. Her background and experience is having owned and operated a successful gift and home wares store for 10 years. Her skills are evident in the beautiful home they occupy which Katherine remodelled from a dank and disjointed villa into a Hampton's style free flowing home and welcoming office.

Their philosophy is to run a 'best practice office' in every regard – from training to use of technology and commitment to high standards.

They have an ongoing development program to ensure their knowledge and skills are always at the peak of the industry.

Guy is constantly monitoring the staff and uploading new systems, enabling the business to run smoothly.

They are committed to the industry, they are hard working. They upskill and promote their apartments to owners, prospective purchasers and prospective tenants. They are from a country town, Blackall, and treat everyone with respect as all country folk do! Their professionalism and commitment is obvious from the first meeting.

Guy has invested in the real estate side of the business and is making a difference because of his IT ability, photography (he uses a drone to take advantage of all amenities of his complex) and social media skills.

Along with Katherine who does the styling of the properties – it is a win / win for owners and their business. Katherine has her eyes set on her interior design course and in my opinion she would already qualify.

They are immaculate and confident yet seek advice when needed, they communicate with their owners – both investment owners and owner occupiers regularly.

Guy and Katherine are an example of a younger generation of Resident Unit Managers that I am seeing come through the industry and it gives me confidence that the management rights industry is in good hands moving forward.

This new generation of managers are computer savvy; they practice financial planning and goal setting; they have exit strategies; they know diversification and they network.

Together with youthful energy and positivity, they explore new opportunities and they don't become complacent.

The management rights industry is an exciting one – that is why we became managers in the first place and many of us have been very successful in owning and operating these businesses. Coming from personal experience I know we all work hard and I applaud you all for your dedication and efforts in helping the industry become what it is today and I look forward to seeing what the industry has to offer and will become as we progress into the future.
Top 10 tips for adding value to your investment
We know the importance of effectively maintaining a property to ensure the best possible rental returns and ensuring long term capital gains for our investors. There are some areas where your money may be better spent to prevent overcapitalising on your investment and these include the following: 1. Kitchen New cupboard doors and handles can transform a kitchen and it's a relatively inexpensive way to give the whole room a fresh modern makeover. Colour can also date a kitchen so consider repainting or re-lacquering cupboards to freshen the look. 2. Tapware Fitting new and matching tapware throughout will benefit the look of a property and is a simple way to modernise a dated home. 3. Bathrooms Consider re-grouting tiled areas or use a grout pen to fix any discoloured areas. Also, think about ventilation such as a fan, window stays to allow secure openings or a shower done to prevent buildup of moisture. 4. Paint & carpet Giving your property a lick of paint and replacing old carpet can instantly lift its mood and look. A contemporary colour palette brings a sense of modernism and can increase the potential tenant pool, as well as the asking price. Even just thoroughly cleaning walls, skirting boards and doors and getting old carpets steam cleaned can brighten the look of a tired home. 5. Gardens & outdoor areas Invest the time to ensure all the gardens are in a tidy state and are low-maintenance, where possible, for future tenants. Use a high pressure hose to give all pathways and paintwork a good clean and improve their overall appearance. 6. Light switches Replacing old light switches is a cost effective and easy way to refresh the look of your property and can also help prevent further maintenance issues in the future. 7. Window treatments Curtains or blinds are another area which reflect the era of a property and can easily date a home. If replacing the window treatments think about the long term functionality and look at using options that are hard wearing and easy to replace in the future if necessary e.g. Venetian blinds and associated cords can often break, leading to costly repairs as well as being a health hazard for children. 8. Entrance First impressions can heavily influence a tenant's decision to rent a home as well as what they are willing to pay. Look at the entrance to your investment property and whether or not this could be improved with minor expenditure e.g. security lighting, painting the door, flower pots, letterbox etc. 9. Lighting Great lighting will improve the way a property looks and feels for a tenant. Modern lighting can dramatically change the look of an older property as well as helping prevent any maintenance needed on older lighting systems during the future of the tenancy. 10. Security Consider installing a burglar alarm or similar security devices. Window locks are essential in ensuring that the property is secure. Your tenants will have contents insurance and their insurance company will want to know that the property can be secured. Occupants want to feel safe in any property that they're renting and this adds huge appeal for family tenants as well as increasing the chances of you getting the best possible rental return. #PropertyInvestor #propertysales #realestate #homeowners
AGM Make Every Vote Count
AGM Why your Vote Counts If your a owner or looking to purchase within a Body Cooperate scheme you will have a AGM that will require your attention. Why would you get involved with a AGM you might not know any of the people and the issues the AGM raises you may not live on site or maybe you do live on site and just want to distance yourself from the politics of body cooperate. Click here for AGM Information I often get told I have never voted, I do not know the people , I do not understand the process, so I just choose to stay out of it and if this is you I am here to convince you to get involved after all there is a fair chance you have invested money into the your property and you will be paying funds every week towards the running of the body corporate which you as a owner are a shareholder. Now imagine the committee you are giving this money too, have no idea what there doing and are making crazy decisions, lets also assume the funds are running out. What happens when the body corporate runs out of money, well the answer is simple they create a Special contribution and they send you a letter demanding you pay more money Click Here for information on Special contribution What can you do to avoid this its simple you invested in a complex you need to take 30 mins out of your year and vote. So you have read this far and your thinking maybe this sounds like a good idea I need to vote but how do I find out more information on whats going on below are your options. Click Here to Download Sailfish Points AGM Documents for 2018 Options number 1 - Read the minutes from meetings, call committee members ask questions, attend general meetings get involved so you know what the hell is going on. Option number 2 - Call the caretaker or onsite property manager. they work all year with the committee and will have very good knowledge of the day to day running of the body corporate so why not hear what we have to say. If your a investor there is a good chance they will advise you on the state of the committee any way. Option number 3 - Proxy vote, did you know you can assign your vote to another owner find a owner who has the same views as you and give them your vote this way your vote will still count.
Who Enforces the by laws in my complex
Why is the caretaker not enforcing the by laws ? The answer is the by-laws of your body corporate are not their responsibility to enforce and the caretaker has no power to do so. A caretaker has no direct relationship with unit owners other than if they are acting for them as letting agent. In that sense, they report to owners about their rental returns, property management etc. In the caretaking side of things, a resident manager will usually be obliged to report to a liaison person on the committee about all caretaking issues. It is the committee alone who can enforce by-laws Body corporate cannot delegate the power to enforce by-laws. Taking action for breaches of by-laws is something that only a body corporate can do. Read more here To read Sailfish Point By Laws Click Here Another hot topic is just because a developer wrote down some by-laws on a piece of paper does not make them legally enforceable on many occasions by laws are not worth the paper they are written on. Perfect example is no pet policy - By-laws that are prohibitory in nature are unlawful. This does not mean owners can do what they like you may still require permission from the body corporate to have a pet it just means body corporate can not say no they have to have a valid reason. Body Corporate cannot automatically refuse all requests, or refuse them without rational justification, or rely on irrelevant considerations. Living in a Community titles schemes normally means compromise, living close to your neighbours its important that every owner uses common sense, remember to consider your neighbours because that is really the best solution if everyone would take 2 seconds to consider how there actions might effect their neighbours. Its also a popular argument for committee to argue with the caretaker about tenants actions. If your the owner of the property the caretakers letting business requires him to report to the owner of the property, a lot of the time the owners get paid rent by the tenant and do not wish to remove a tenant because of a minor infringement and this relation ship has absolutely zero to do with the committee members and owners of other lots. The legislation sets out procedures for enforcing by- laws which the body corporate are obligated to enforce under the act to find out more Click Here
Body Corporate Maintenance
A question I answer daily whether your buying a home or you already own a home in a community title scheme you will at some stage be hit with this problem. Will Body Corporate pay for the repairs to your house? to start to answer this question you need to know a couple of things about your property. Survey plans Click here for Sailfish Point Group Title Plan

The survey plan for a community titles scheme shows the

boundaries of the common property and the lots in that

scheme. There are various types of survey plans and boundary

definitions may differ depending on the type of Plan. Registered survey plans can be obtained from Titles Registration in the Department of Environment and Resource Management.The two common types of survey plans are building format plans and standard format plans. Standard Format Plan ( Sailfish Point & Cove ) Standard format plan defines land horizontally with

references to marks on the ground or a structural element

(for example, survey pegs in the ground or the corner of a

dwelling). As an example, a standard format plan may

include a townhouse complex, where the individual lots

would comprise a building and land (front and/or back

courtyards). Building format plan Is a form of subdivision that usually

occurs within a building, but could apply to other

developments like townhouses. A building format plan

defines land using the structural elements of a building,

including for example, floors, walls and ceilings. Okay so you have worked out your property is defined by the standard format plan formerly the group title plan now its time to work out what the Body Corporate will pay for. Please click on this link to see the fact sheet Once you have decided that you have an issue that is Body Corporate responsibility. This means you have taken the time to research the situation and your 100 % sure you need to get the item replaced or repaired, this is where the real fun starts. This will involve most likely a couple of different people. Committee - click for information ( Owners ) The Body Corporate must elect a committee at each annual general meeting. Once elected, the committees tasked with the administrative and day to day requirements of the body corporate. The committee acts on behalf of the body corporate and puts in place the lawful decisions of the body corporate (the BCCM Act sections 100 and 101). Body Corporate Manager click for information (Complete body cooperate services) is defined by the BCCM Act as a person who:

'is engaged by the body corporate (other than

as an employee of the body corporate) to supply

administrative services to the body corporate,

whether or not the person is also engaged to carry

out the functions of a committee, and the executive

members of a committee, for a body corporate'. A manager must comply with the 'Code of Conduct for Body Corporate Managers and Caretaking Service Contractors' (BCCM Act Schedule 2) when performing obligations under the contract of engagement. Caretaker Services Contractor click for information (GKM Property Management Pty Ltd ) Service contractor for a community titles scheme who can also be authorised as a letting agent for the scheme (or an associate of a letting agent for a scheme.) If they own their lot they are able to vote at general meetings. They are automatically a non-voting member of the committee but are ineligible to be a voting member. A service contractor is not an employee. The services they provide can include but are not limited to: cleaning the pool,lawn mowing gardening. ​One of the above people you will need to contact but more importantly you need to understand there roles in the system because if you do not you will get very frustrated. I would say the first person you should approach about all issues with Body Corporate maintenance is the Caretaker. Understand your situation if its an emergency eg, a water main has burst and water is flooding the building or common property call the Caretakers straight away they are there to help. Do not call them late at night to tell them about non urgent items this is what emails are for, also remember if the maintenance issue is not Body Corporate property then its going to be the owner who has to organise the repair and pay for any maintenance From here the caretaker will give you advice if they can solve the issue and its clearly body cooperate property the Caretaker will organise the repair and get the approval from the committee. Sounds easy unfortunately this is where the easy part ends. The next step is the committee if your problem is not simple and the committee needs to approve part of the repair then you need to take your problem direct to them in writing this is normally sent into the Body Corporate Manager who in turn sends this to the committee for there attention. Hopefully from there the committee will make a sensible and lawful decision based on facts and not emotion. The committee will be guided by the Body Corporate Manager who will give the committee advise on the best way to resolve the issue please understand the role of the Body Cooperate Manager as they advise the committee but ultimately the final decision is always the committees and they are the people responsible for the outcome of any application. If your a investor and your unit is managed by the On site letting Agent I have good news, you are best positioned to solve any issues that will come up as the onsite letting agent will know how to approach any maintenance issue you might have. If your a owner who lives onsite or your property is managed by a outside real estate agency then all I can say is good luck and remember to do your research and understand the system you are apart of.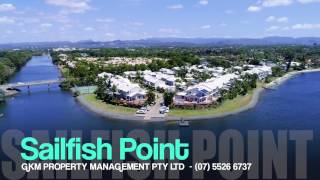 GKM Property Management Pty Ltd Staff Profiles Guy Elliott director and principal. Guy is a qualified Real Estate Agent and Principal for GKM Property Management. Guy also obtained a certificate III in Engineering (mechanical) he has many years' experience working within the building & trade industry, these skills give Guy the ability to save owners in the rental pool the extra costs of having tradies attend to faults that are very minor (eg – circuit breakers that trip, batteries go flat in remotes, smoke alarm inspections.) Guys position is to oversee every facet of the Property Management & Sales business and to ensure that you are receiving the very best service Guy is constantly monitoring the staff and implementing new systems, enabling the business to run smoothly. Principal & Property Manager PH-0427 574 698 Guy Elliott is your first point of contact regarding your Property. Guys sole purpose is to ensure that your investment Property is being efficiently looked after, including maintenance, rental reviews, inspections and body corporate management. Guy brings a high level of experience, professionalism and efficiency to the team. GKM Property Management assures that you receive a quality applicant for your Property, in the shortest possible time and at the highest possible price. We want what you want and understand that feedback to you during the vacancy period is paramount. Guys negotiation skills mean we always strive to achieve the best results for you. Property Manager Kathryn Lipsett PH-0488 062 865 Kathryn Lipsett is a Director and licensed letting agent she has extensive experience in customer service, management of accounts and maintenance to ensure your property receives the attention it may require. Kathryn has experience and enjoys decorating & interior design. Kathryn has operated a successful gift ware and furniture shop for over 10 years. Commitment to Standards GKM Property Management is a 'best practice office' in every regard – training, technology and commitment to high standards. Guy & Kathryn attend structured and on-going development programs to ensure their knowledge and skills are always at the peak of the industry. #buying #rental #realestate #PropertyInvestor #sailfishpoint